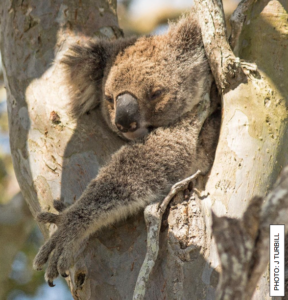 Koalas and Climate Disruption is the focus of the upcoming Tilba CWA meeting on Friday 9 August at 10.30am in the Tilba Small Hall, with respected scientist Dr Rosemary Beaumont.
Koalas are the fauna of focus for CWA this year and Rosemary will discuss the intimate interconnection of koalas with their environment. Rosemary will outline the key threats to remnant populations of south coast koalas including climate change and habitat loss. Action plans including the Mumbulla Strategic Plan and the Great Southern Forest Proposal will also be discussed.
All are welcome to attend this presentation, followed by morning tea.
For more information contact Annette Kennewell, Tilba CWA President, Ph 4473 7213, Mob 0417 203 610